Jonboy [Jonathan] Walton VK4CY Photo Gallery
Merchant Naval Career
Part Three: AMSA Radio Surveyor: 1994 - 2001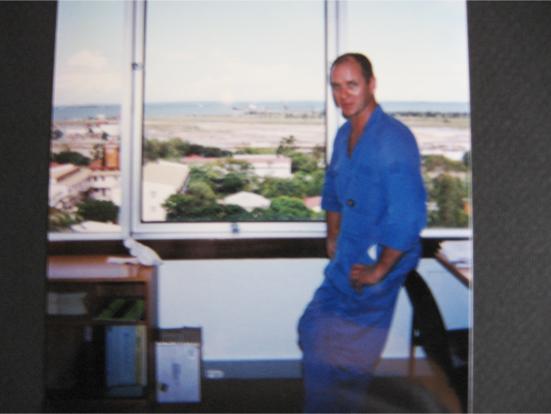 "Steve Austin" - 6 million dollar man
AMSA Engineer Gladstone, Queensland circa 2000 - We sailed on the "Australian Venture" when Steve was a Jnr.Engineer. photo. by VK4CY
"FPSO Jabiru Venture"
FPSO "Jabiru Venture" - Arafura Sea. Full AMSA Radio Survey circa 1998. Vessel accessed via Troughton Island NT. photo. by VK4CY of "BHP Offshore Safety Handbook".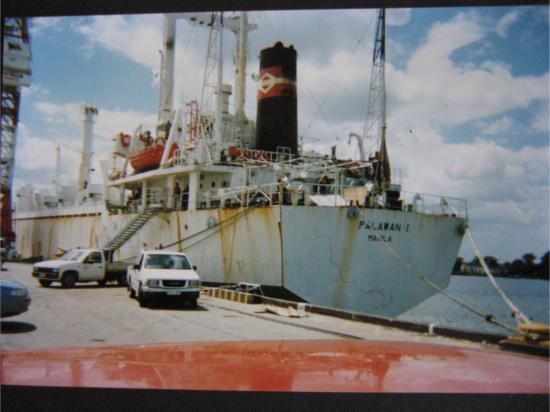 "PALAWAN 1"
Philippine registered cattle carrier. AMSA PSC Survey circa 1997. Vessel was 'regular' visitor to Brisbane. photo. taken at Marcantile Wharf before new passenger terminal built - VK4CY.
"Queen Elizabeth 2" GBTT
Cunard liner - was a regular visitor to Brisbane - photo by unknown artist
"Saga Rose"
Checked for Port State Control Inspection Brisbane circa 1996. photo by unknown
"HMAB Endeavour"
Replica of Cook's 'Endeavour' - AMSA USL 2B Radio Survey Brisbane circa 1998 - photo. by unknown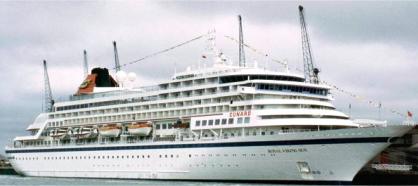 "Royal Viking Sun"
Shown under Cunard Management but when checked Brisbane circa 1998 was still under Royal Viking. photo by unknown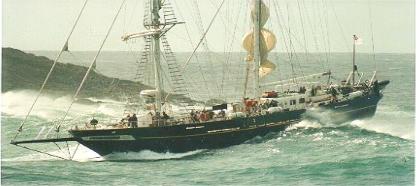 "HMAS Young Endeavour"
Shown entering Coffs Harbour NSW. Checked when in Brisbane onbehalf of RAN circa 1999. photo by unknown
"HMAB Endeavour"
Replica of Cook's 'Endeavour' - AMSA PSC Inspection Brisbane circa 2000 - photo. by VK4CY
Gallery Part One: British Merchant Navy: 1955 - 1968
Gallery Part Two: Australian Merchant Navy: 1979 - 1994
Gallery Part Four: Radio Amateurs - past & present: 1955 - present date
Gallery Part Five: Awards, Certificates, Documents: 1955 - present date
Gallery Part Six: Complete 00 Gauge model locomotive collection
• Please e-Mail to enquiries@jonboyradio.com
• PO Box 410 Mount Barker WA 6324
© 2008 - 2013 Jonathan Walton and Stacpoole Internet website by stacpoole internet